Close from Quebec City
Chalets to rent
At Lac-Beauport, just outside Quebec City, we offer spacious and modern rental cottages that will satisfy all your needs.
For your comfort, these cottages offer a fully equipped kitchen, two dining tables for family and friends and one or two bathrooms. We also provide bedding, TV, cable and internet (Wi-Fi). Outside, each cottage has a gazebo, picnic table and a charcoal grill for perfect outdoor dinners. Your first bag of firewood is included for a campfire. We accept pets for a small fee and under certain conditions.
Are you thinking of spending the Holidays in the Quebec City area? Please note that there is a 3-night minimum stay during this period. Your cottage will be decorated with fir tree, garlands and Christmas lights for a cheerful and festive holiday ambience.
Interested in a rental cottage near Quebec City?
Le Voyageur
Chalet for rent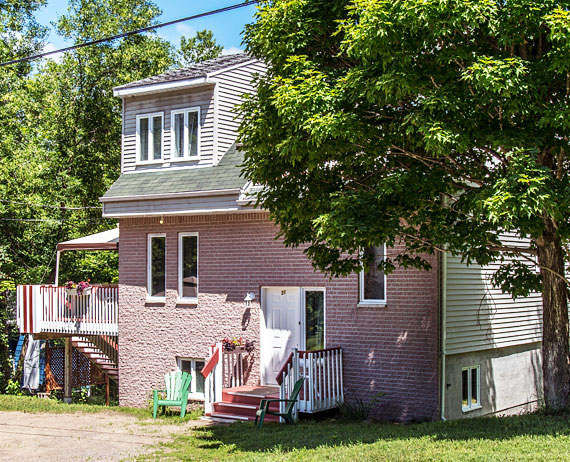 A rental cottage for up to 12 guests, Le Voyageur is perfect for a vacation with family or with friends.
Le Villageois
Chalet for rent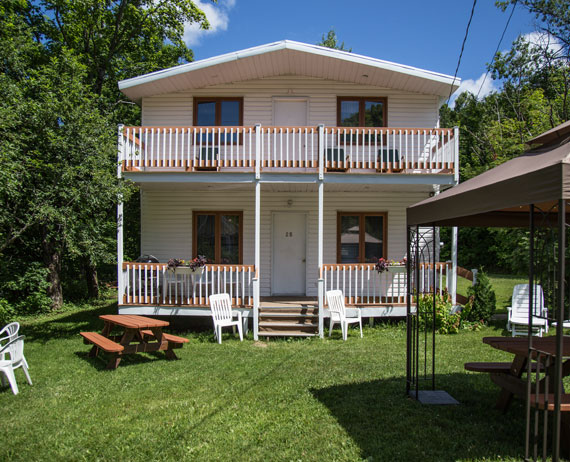 This rental cottage comfortably accommodates up to 21 guests. The fully equipped Villageois is ideal for hosting your family and friends.
It's also possible for your family or group to rent le Voyageur and le Villageois, which are right next to each other- just a one-minute walk!